PENERAPAN PEMBELAJARAN KOOPERATIF MODEL SNOWBALL THROWING UNTUK MENINGKATKAN HASIL BELAJAR IPA
Kata Kunci:
Snowball Throwing, learning outcomes
Abstrak
In learning, various problems are often encountered such as low student learning outcomes, the purpose of this study is to obtain information about the improvement of student learning hsil with cooperative learning model by applying the model of learning Snowball throwing conducted in MTs Nurul Huda Badean class VIII lesson 2016 / 2017 and done in 2 cycles. The target completeness of cognitive learning achievement desired in this study was 85% and an increase in affective and also pskimotoric areas. The result of research showed that cycle I and cycle II of affective and psychomotor aspect value of each aspect experienced significant improvement and cognitive domain learning result in cycle I 62% and in cycle II 88,2% as a whole result of this research showed improvement in every aspect. Based on the analysis of data obtained, it can be concluded that the  application of cooperative learning model Snowball Throwing can improve the learning outcomes of science subjects in grade VIII
students MTs Nurul Huda Badean academic year 2017/2018.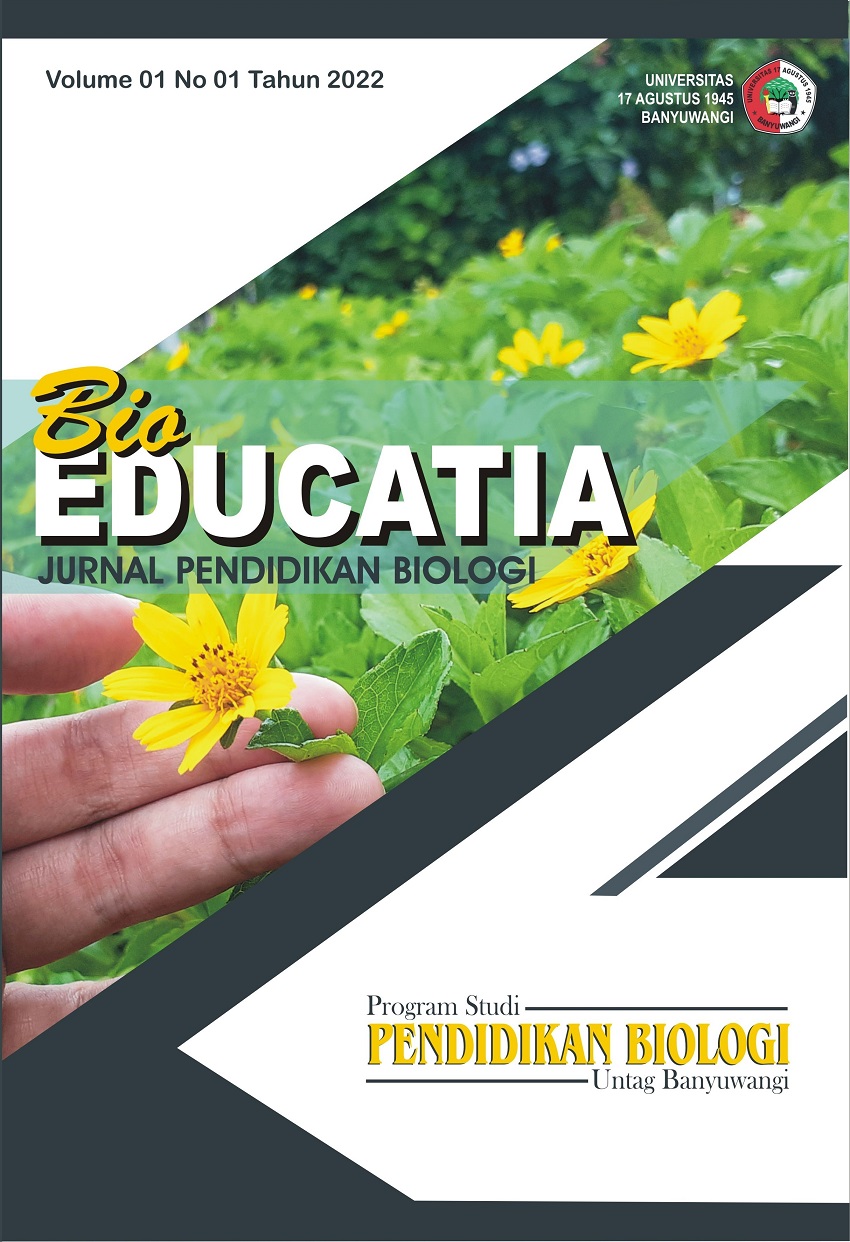 Unduhan
Cara Mengutip
Novalia Liga Yanti, Triana Kartika Santi, & Totok Hari Prasetiyo. (2022). PENERAPAN PEMBELAJARAN KOOPERATIF MODEL SNOWBALL THROWING UNTUK MENINGKATKAN HASIL BELAJAR IPA. BIO EDUCATIA JOURNAL, 1(1). Diambil dari http://jurnal.untag-banyuwangi.ac.id/index.php/bioeducatiajournal/article/view/69